Universal Feeders is based in Goomalling Western Australia and is part of the Universal Initiatives range of products.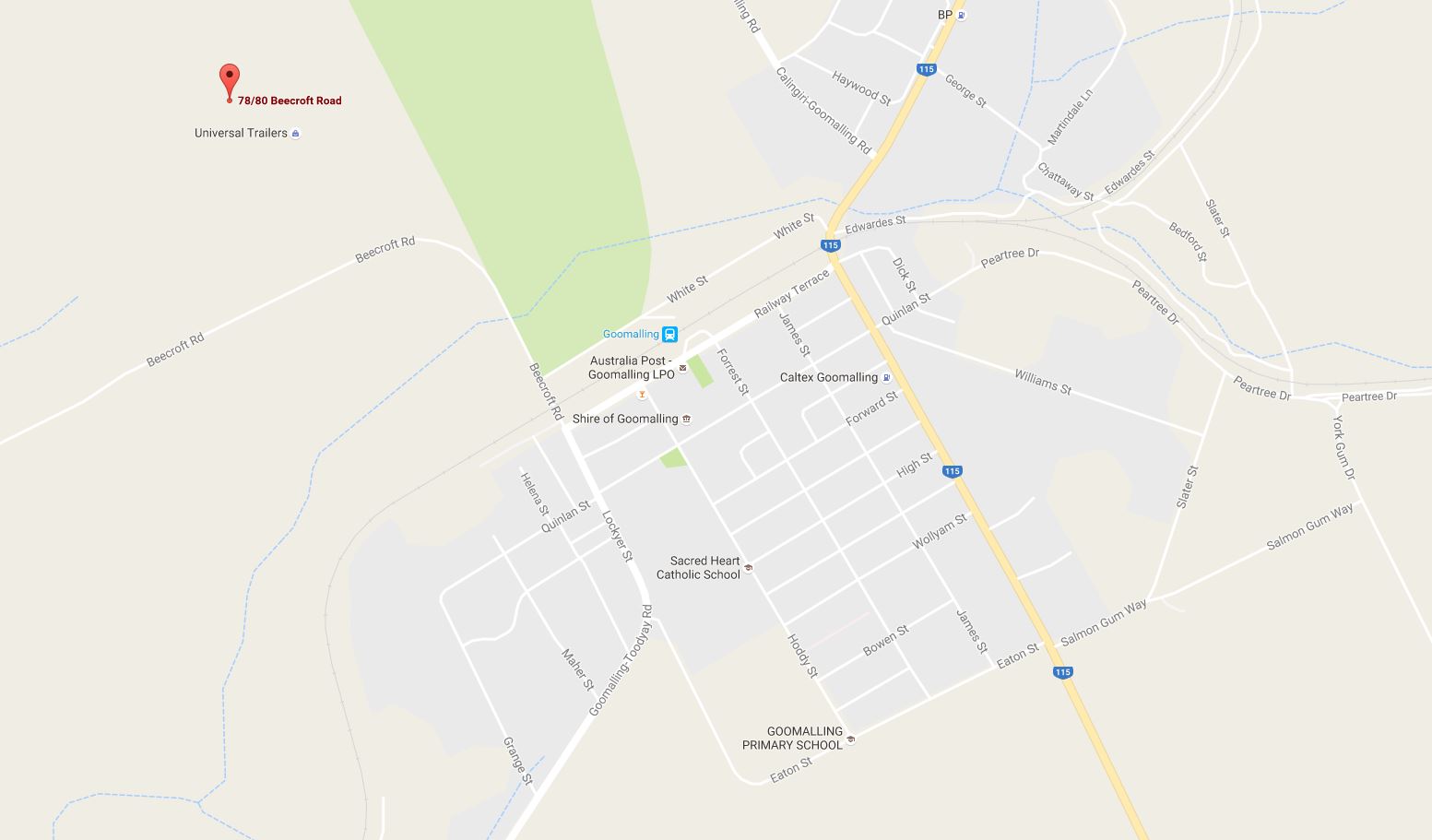 Address
78-80 Beecroft Rd, Goomalling WA 6460
Phone
0427 424 243 (Mobile)
Email
This email address is being protected from spambots. You need JavaScript enabled to view it.
FIND A DEPOT
Universal Feeders are available for pick up Australia Wide. Click your State below to find out where you can pick up your new Universal Feeder.